Anniversaries - December 19, 2018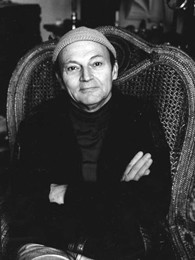 It is 94 years today since Michel Tournier was born.
Michel Edouard Tournier was born on December 19, 1924 in Paris. His parents met at the Sorbonne, where they both studied German. For this reason, Michel Tournier came to be marked by an influence of the German cultural sphere early on. After the war, he studied philosophy at the University of Tübingen, while at the same time taking the opportunity to attend Claude Lévi-Strauss' lectures on a...
Sample of translated articles