Anniversaries - October 21, 2019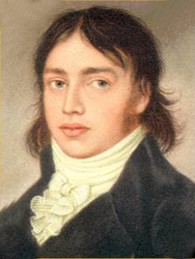 It is 247 years today since Samuel Taylor Coleridge was born.
The English poet and literary critic Samuel Taylor Coleridge was the son of a Devonshire clergyman. He attended Jesus College, Cambridge, but left to join the Royal Dragoons in 1793. Although he returned to his college soon afterwards he never took a degree. He entertained ideas of setting up a utopian commune, a pantisocracy (equal government by all), in America and during a trip to Germany in...
Sample of translated articles