Anniversaries - April 19, 2019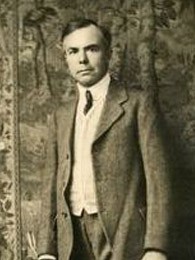 It is 150 years today since Melville Davisson Post was born.
Melville Davisson Post was an American lawyer, politician, author and remembered as the first great American crime writer to appear after Edgar Allan Poe. Post may even be unique in the sense that he through his books were able to influence the law as he devised plots that exposed weaknesses in current legislation, which led to discussions that in turn resulted in amendments.
Post came from a...
Sample of translated articles