Anniversaries - July 3, 2020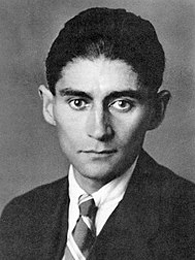 It is 137 years today since Franz Kafka was born.
Czech, German-speaking author, born in Prague where he grew up in a relatively wealthy Jewish merchant family. Franz Kafka went to a German gymnasium and next studied law at the university in Prague. After becoming a doctor of law in 1906, he worked as an employee at an insurance company in Prague in 1908-22. Already early on he contracted tuberculosis, and from 1917 he spent long periods of...